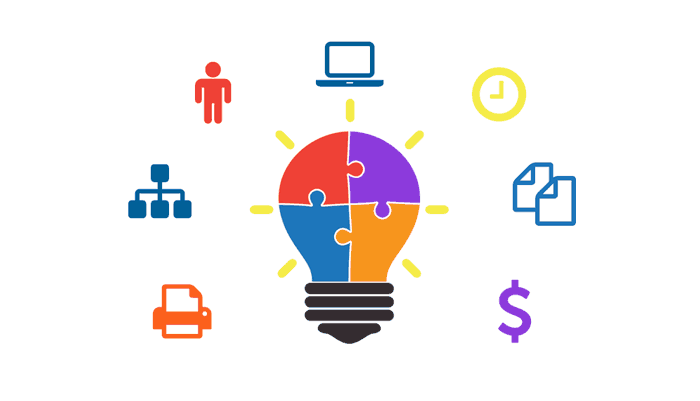 Select Imaging gives you one source for every document management need.  Select Imaging's team of professionals analyze your business requirements, design and install your system, and provide training for end-users and system administrators. While your system is in use, Select Imaging is there with long-term technical support.
Get the right solution for your business, from the right people
Assessing your company's industry specific needs then guiding your company through the document life cycle and technical transition is what Select Imaging does best. Your company can benefit from our experience designing document management systems for organizations of all sizes.
Benefits of Document and Data Capture Software
The benefits of using document, data, and Internet-based capture software with an imaging system are numerous.  By implementing capture software into their various departments, organizations are able to:
Improve the overall efficiency of their departments, and reduce labor costs.  With high-speed scanners, an organization can easily scan tens of thousands of documents per day.  A friendly user-interface helps to ensure that training will be minimal.  Customizable document and data software software allows organizations the freedom to modify the program to further meet their exact needs.  Additional features such as OCR (Optical Character Recognition) and bar code recognition of images helps to automate the document indexing process.
Utilize all of their satellite offices or branches to process time-sensitive documents. Web-based capture software helps to ease the paper burden on organizations that have one main, corporate office.  All offices can now have business documents sent directly to them for processing, and then those documents can be sent over the Internet in electronic form back to the corporate office to be stored within an imaging system.
Feel secure about where documents are going and how easily they can retrieve them.  One important function is to make sure that every word, number, and symbol etc., from a paper document is digitized and put into electronic form.  Integrated correctly, capture software is the most important component of a document management or workflow system.  Compared to paper documents which can be easily misplaced, damaged, or destroyed, document images that are archived within a document management or workflow system are much more secure and can easily be retrieved.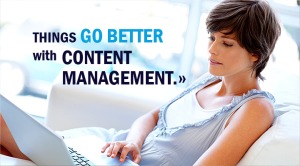 Cost Factors and ROI?
The costs associated with document handling are not considered carefully enough despite how significant they can be. Consider the following statistics:
92% of information is in manila folders
80% of technical information is on paper and microfilm
Paper files are doubling every 3.5 years
The average document is copied 19 times
Each day one billion photocopies are made
The average worker has a 34 hour paper backlog
Half an office workers time is spent handling paper or data entry
50% of all projects are behind schedule
Paper costs
Services 5%
Supplies 6%
Space 7%
Equipment 12%
Labor 70%
Areas that are a little more difficult to measure but still add significant costs to the organization include:
Retrieval costs?
Loss of documents?
Security?
Risk management?
Misfiling
Sources: US Department of Labor, AIIM, Forrester
With the shift to a networked world, every industry can benefit with agile document management solutions. Companies need secure, reliable, scalable technology — Select Imaging is the source for your business solutions.  Select Imaging solutions are applied to build powerful, cost-effective document management systems that facilitate high-volume image capture, document management, backfile scanning, workflow, automation, integration, Intranet, COLD and Internet access – tailor made for you.  Contact us today for a no-risk, no obligation consultation, or follow the links above for further information.
Gartner Research (Independent) puts Document Management squarely in their magic quadrant of tools with high ROI and low cost of ownership.  Skillfully designed document management can easily pay for itself in a short amount of time given the increased ability for users to locate the information they need.
Companies also save money by centralizing and managing a function typically spread over countless applications and systems. Nucleus Research, an independent research firm specializing in measuring the ROI (return on investment) of IT investments, recently reported that 83% of companies surveyed reported a positive ROI on their investment in Document Management software applications. That's a much higher percentage than can be found with virtually any other IT investment!